How to download my digital products
When you download a digital product from my store you can download it directly on the checkout page after you have completed the payment for it. See below for further explanation:
When you have put your digital item in your cart, visit the shopping cart page. After you have checked your shopping cart and are happy with the contents, click on the "checkout" button. You will then get to see the following page: eventhough it is a digital product, you will still be asked to put in your  adres information, but you will not be charged any shipping fee's. Choose your preferred payment method and proceed.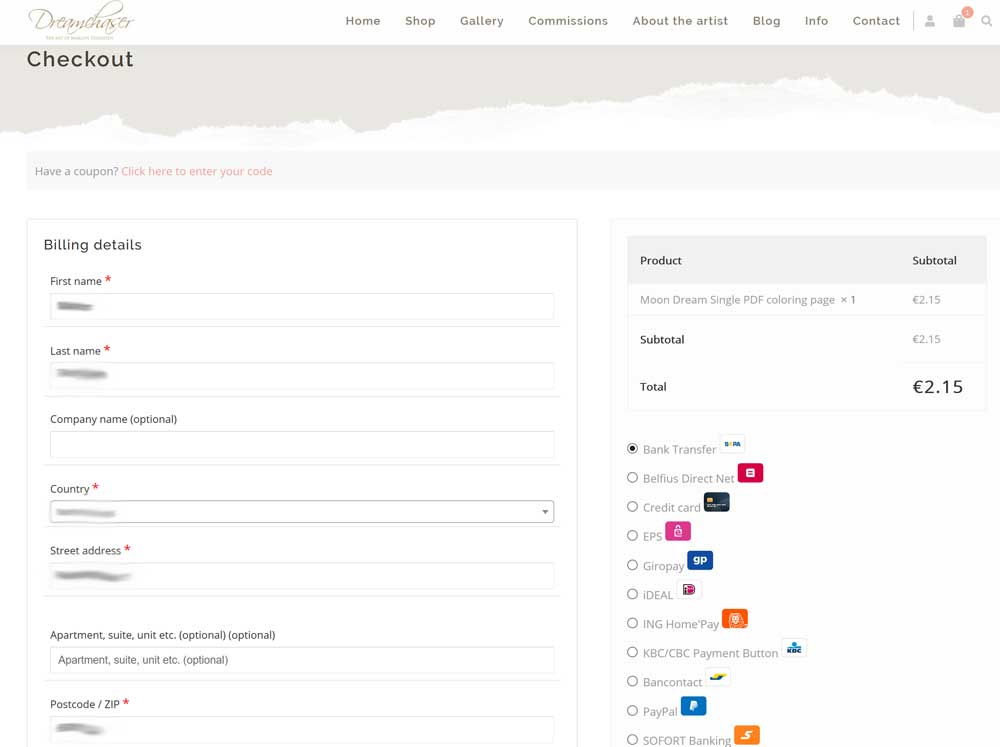 Once you completed the payment you will see the following page wich will be an overview of your order details. Please click on the button below "Download" to download and save your product on your computer, and the digital product is yours! (Please note that the download button in this example says "test" The name of this button will be the same name as the product you have ordered so the name will most likely be different.) If you still have trouble downloading your item, do not hesitate to contact me.